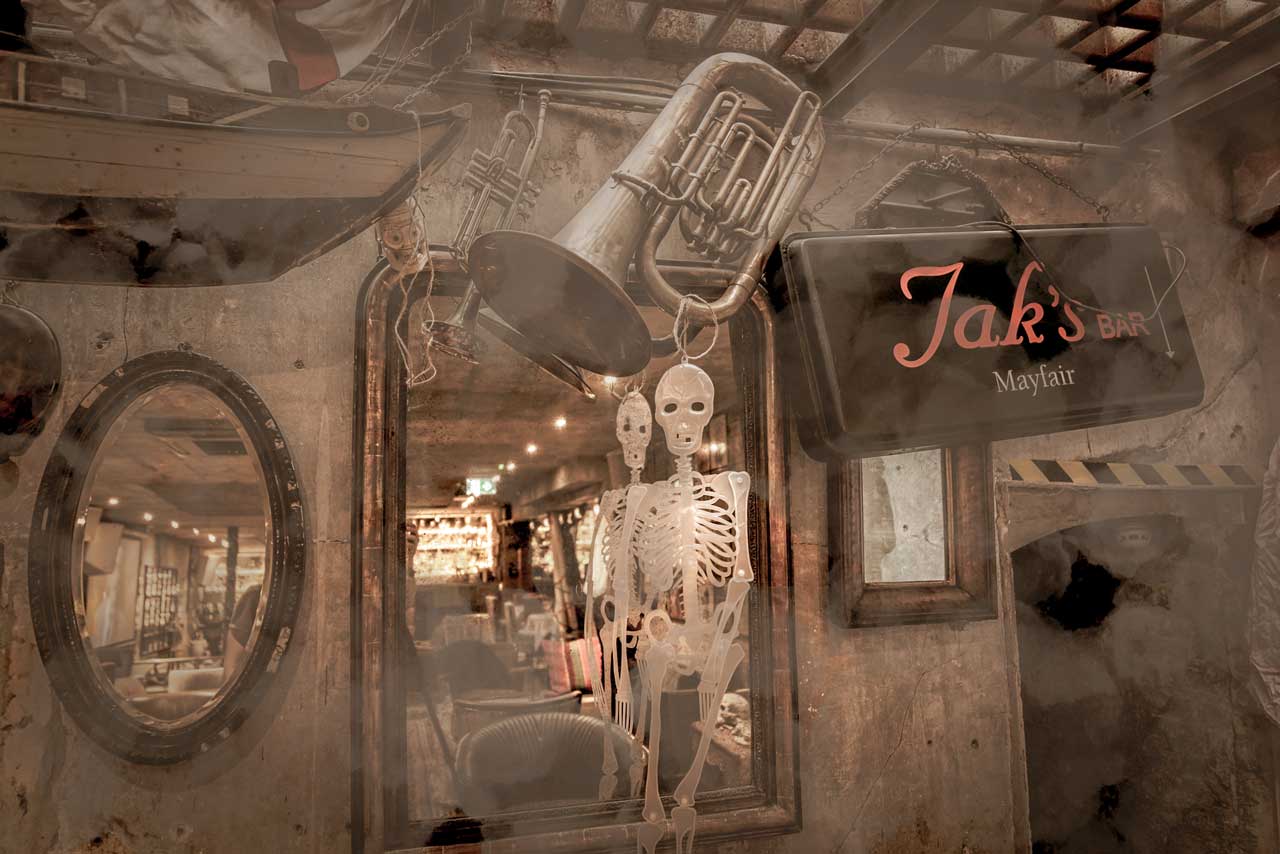 Halloween Haunted Mansion Party
This Halloween the entire building of Jak's Mayfair will be transformed into a haunted mansion, brought to you by Abe, Eno and Zara.
Expect four floors of pure magic, including decorations, treats, performers, and four DJ's on two separate floors.
The ground room will be Hip hop and RnB, whilst the second floor will be House.
The ground floor will have a Jaks resident DJ playing from 8:30pm – 11pm, followed by DJ Hesham from 11pm till close. On the second floor we have Azza playing from 8:30pm – 11:30pm, followed by Gypsis from 11:30pm till close.
Arrive between 7pm –  8:30pm to benefit from complimentary welcome drinks! And don't forget your Halloween costume!
7pm – late | Jak's Mayfair, 43 South Molton Street, London W1K 5RS